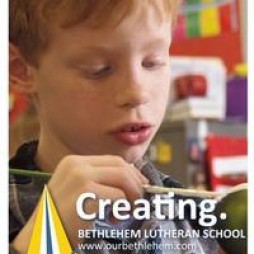 Admissions
Bethlehem Lutheran School has open enrollment year-round. We are able to take in new students throughout the year if there is room in the class. Otherwise we start enrollment for each fall semester in March. Bethlehem provides a family-oriented, Lutheran learning environment, with a strong tradition of excellence.
Although the majority of our students are Lutheran, our enrollment is not limited to members of Bethlehem Lutheran Church. A number of our students and families are members of other Lutheran congregations or faith denominations. We offer all families an excellent education and a dynamic, supportive community.
Contact principal Patrick Vanic at (920) 452-5071 for more information. The Bethlehem community would love to be part of your child's academic, social, and spiritual development.
Wisconsin Parental Choice Program