why i work at bethlehem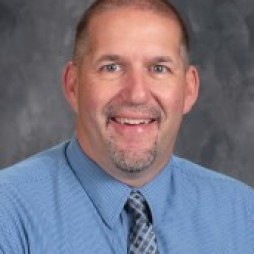 patrick vanic
Principal
Working at Bethlehem is my way of helping God's kingdom grow here on earth. All I do is just a small response to the abundant love and blessings Jesus Christ has given me in my life.
I truly believe God has called me to this place and time to work with Bethlehem's students, parents and congregational members. And He has put Bethlehem here to minister to the needs of His people in the Sheboygan area. Sharing the story of Jesus' love is frequently the highlight of my day. It is exciting to be part of a team that teaches and encourages our students to love their Lord and to share the gospel message.
Each and everyday, I aim to be God's hands and feet here on earth. As I walk into the building each morning, I pray for the Lord to remind me of my place in his plan using the vocations God has given me as a leader and a teacher.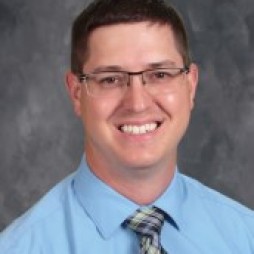 ryan sines
Eighth Grade Teacher
I don't want to see my eighth grade students ever again. OK, that isn't entirely true and probably doesn't sound nice. But…
My job and my goal, the thing that makes me glad to be an eighth grade teacher, is preparing my students to leave Bethlehem and move on to high school — not just academically but also spiritually.
I love hearing from former students in a quick text or email that they made honor roll or earned an A on an essay because the teachers here at Bethlehem helped to get them ready. We don't assign homework or papers because we find enjoyment from our students' misery. But we do it because we know they need to manage those assignments in order to be ready for high school. When they are able to successfully complete those tough times when everything seems to pile up, it helps prepare them to be capable high school students.
So, I really don't want to see my eighth graders again once they leave Bethlehem. If I did my job right at BLS, by the end of the year they won't be eighth graders but capable high school Christians, ready for a new set of challenges in life.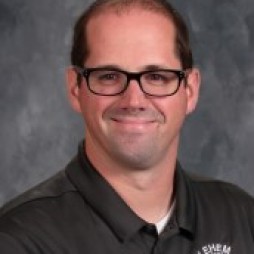 jon krueger
Seventh Grade Teacher
Teaching at Bethlehem has more to offer than many schools in our nation. I get to share the love of Jesus with my students; and not just by my actions. I can directly and unabashedly talk to them about the Bible and can lead chapel services that point the way to heaven. The freedom to incorporate Jesus into everything has everlasting value because he message of the Gospel is too important to deny or ignore.
Teaching at Bethlehem is a blessing to my family. I am encouraged everyday by words from co-workers and know that my co-workers genuinely care about my family. I also have the great blessing of knowing that my family is prayed for by these co-workers who care about me as more than just another teacher.
On Sunday morning, I also get the rare opportunity to see my students and their parents and extended families at church. Knowing that we can worship together and have that connection is a fantastic feeling.
Lastly, the family commitment at Bethlehem is priceless. I think it is great seeing students come through Bethlehem who are second- or third- or fourth-generation students. That really says something about a school.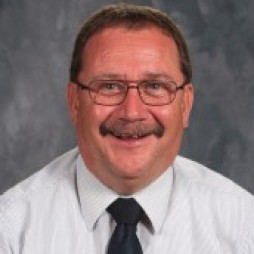 luther bajus
Sixth Grade Teacher
Yes, I have had calls to many and varied places, but the Lord has let us know that He wanted us to be here at Bethlehem. Jeremiah 29:11 sums it up: "For I know the plans I have for you, declares the Lord, plans for welfare and not for evil, to give you a future and a hope." But considering how long I've been at BLS, people laugh when I tell them I had planned to stay for only five years.
A big reason why I am thankful to be at Bethlehem is the co-workers I have worked with through the years. Their talents have been many and varied, but their love for the Lord came through every day through their teaching. We have also been blessed with pastors that have supported the school and its ministry. I give thanks to the Lord for our pastors and my co-workers.
From ditto machines, to copiers, blackboards and chalk to whiteboard and Smartboards, the introduction of calculators to laptops and tablets, many changes have taken place in education over the years. But the one thing that has remained a constant is God's Word. And that is the best part of my job. Daily, I get to share the Word of God with my students. For that I am thankful and grateful.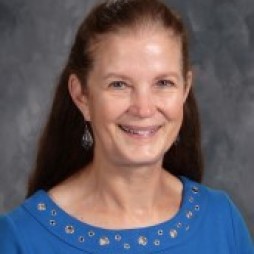 sandra kasten
Fifth Grade Teacher
I decided to become a teacher when I was in the second grade. I went to grade school at Bethlehem, and being young and naïve, I naturally thought I would teach here at Bethlehem. It was my whole world then, and that was over fifty years ago. I am still amazed that the Lord has chosen to bring me back home to teach in a school that I treasure and love.
​It is a privilege to work with each of the other teachers and support staffthat work together – selflessly – to create a nurturing, enriching environment for the students we love so much. Through all of our imperfections, God truly works through us to guide His little lambs to learn more about Him and His world. What a blessing and responsibility that is!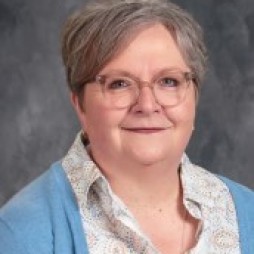 pam carlson-gugel
Fifth&Sixth English & K-8 Art
My parents often told the story of me as a child belting out "Jesus Loves Me" during any and every hymn that was sung during worship. It didn't matter what was actually being sung. I believe I probably embarrassed them during those early attempts to be like Sandi Patty, but others around them told them they enjoyed being around us and hearing me share my faith, as young as it was, with gusto!
"Jesus Loves Me" and the Common Doxology have been a part of my life from early on. I'm confident that it stems from the Lutheran tradition in which I was raised at St. Paul's Lutheran in Whittemore, Iowa. St. Paul's was where I was baptized, confirmed, attended youth group, and grew to love the traditions of LCMS. It was home. Even today, as I go home and worship at St. Paul's, I see some of those people who shared the traditions of their faith with me, and that still connects us.
In my classroom — sure I teach reading, math, science and art — but the best part of my day is sharing my Lutheran heritage with the students of BLS. Ours is a heritage that is strong and one that lasts, so teaching at Bethlehem makes me a part of something so much bigger. How neat is that? The day in fourth grade often ends with an a cappella rendition of the Doxology and a huge reminder to my students that Jesus loves them!
And here I am a few years later, still praising the God of my childhood. It is too important not to share the tradition. To Him be the Glory!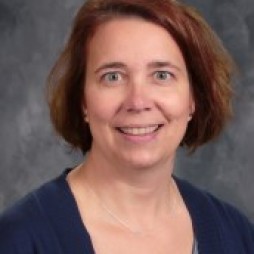 Ellen Vanic
Third Grade Teacher
Work? I prefer to think of it as going to school to learn and serve.
Even though it may feel a lot like work because we are all sinful people and sometimes technology won't cooperate or our hours feel long, the reason why so much of my time is devoted to Bethlehem is to prepare my students for His Kingdom. It is a privilege and a humbling responsibility to be entrusted with such influence in my students' lives. While Bethlehem strives to offer education for today, the focus really is on education for eternity.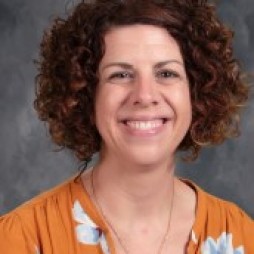 katie schallock
5k Teacher
Why do I work at Bethlehem? Simply put, God. He called me to Bethlehem, answering my prayers when I was not sure where I should be. I am here to serve Him and use my time and talents as part of His plan.
God gave me a love and passion for children and desire to be a teacher. My students' creative ideas and imaginative play inspire me. At Bethlehem, I daily hear my students sing loudly at Jesus Time, say "I forgive you" to a friend and "Can we pray for…?" Sharing my faith where I work is a blessing.
I am proud to say I teach at Bethlehem because it is where my family joins God's family!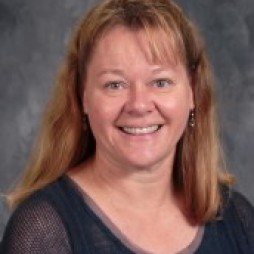 sonia ten pas
4K Teacher
My personal philosophy is to bloom where I am planted. God has planted me in the 4K classroom at Bethlehem at this time, and I see it as a joy and privilege to help the children I am with to bloom and grow. I absolutely love to watch this process in a young child. I also enjoy is getting to know the children's families. It is a blessing for me to share in a part of their lives. The opportunity to watch many former students grow through the years has been very special to me as well.
But why I really love Bethlehem is because it is a big part of my personal family history. Four generations of my family — including my grandparents, dad, aunt, three siblings and myself— have been blessed to be a part of this church and school. Bethlehem is where the importance of Christian education was been instilled in me, and now I send my children here. It just goes to show you that the seeds planted at Bethlehem continue on… and that what happens at Bethlehem matters.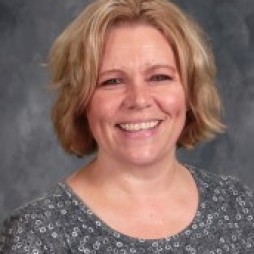 joely buss
3K Teacher
Being a part of the Bethlehem Lutheran School family is such a special part of my life. I feel God's love every time I enter a classroom, walk in the hallways, and especially when our school is worshipping together during a chapel service. I know my students are looking to me, and it is my job to model Christian forgiveness, love, and service. It is a big responsibility, but also a wonderful blessing as I see students in my class grow in their faith.
Sharing Jesus' love each day is a special kind of teaching. The other stuff — the colors and the ABCs — are important, but telling my 3-year-olds that Jesus loves us and died for us is the most important thing of all. And this does not just stop at the end of the year, it is such a pleasure to see kids I have had in my class grow and progress through each grade at BLS and continue to let their lights shine as children of God.